Solar Water Heaters
Doctor Piper, Inc. is Solar licenced contractor. We hold a C-46 licence from the State of California and we are certified to participate in the CSI-Thermal Program Doctor Piper Inc. is trained and certified to install BOSCH solar water heating systems.

BOSCH Residential Solar Packages qualify for a 30% Tax Credit of the total cost of a solar water heating system (equipment and installation) and for up to $3,750.00 California Solar Thermal Rebate. The solar panels are certified by the Solar Rating and Certification Corporation (SRCC).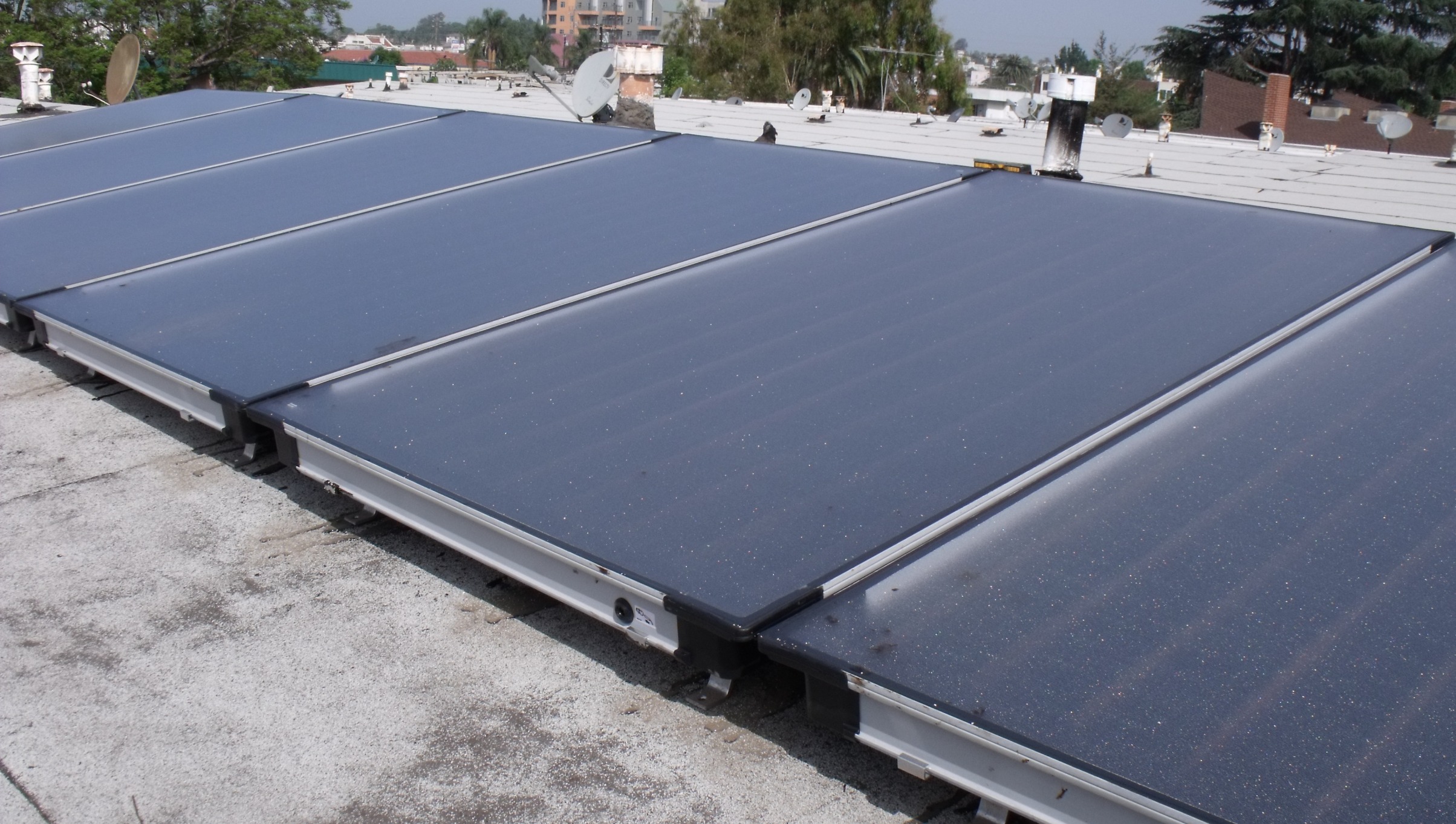 Advantages of Going Solar
Preserve the environment by reducing harmful greenhouse gas emissions
Lower your gas bill by heating water with the sun's power instead of natural gas
Get financial incentives for installing a system in your home or business
After wind power, solar thermal systems are the renewable energy source that makes the greatest contribution to meeting worldwide energy needs. They emit no CO2 during operation. The hot water requirements of a four-person household can be met with only two collectors, each with a surface area of around 25 square feet.
Solar water heating systems usually cost more to purchase and install than conventional water heating systems. However, a solar water heater will save you money in the long run. On average, if you install a solar water heater, your water heating bills should drop 70% - 80%. Also, because the Sun energy is free, you're protected from future fuel shortages and price hikes. The average life expectancy of a solar water heating systems is oround 30 years, much longer than standard gas or electric storage water heater can last.
Federal Tax Credit
Solar Water Heaters can qualify for a Federal Tax Credit - 30% of the cost (including installation/labor costs), with no upper limit. Qualification requirements:
The Solar System must be installed in a home you own and use as a residence (no rentals, but second homes qualify) between January 1, 2006 and December 31, 2016.
At least half of the energy generated by the solar water heater ("qualifying property") must come from the sun.
Homeowners may only claim spending on the solar water heating system property, not the entire water heating system of the household.
The system must be certified by the Solar Rating and Certification Corporation (SRCC).
The water must be used in the dwelling.
The credit is not available for expenses for swimming pools or hot tubs.
California Solar Thermal Incentives
Now you can save on money and energy when you install a solar water heating system in your home or business.
Southern California Gas Company (SoCalGas) introduces the new California Solar Initiative-Thermal program, which offers up-front incentives for customers who install solar water heating systems.
Residential
Cash rebates of up to $1,875 are available for qualifying residential solar water heating systems. Rebates are available to homeowners who install solar water heating systems in the service territories of PG&E, SCE, SoCalGas and SDG&E.
Commercial
Rebates of up to $500,000 are available for qualifying commercial / multifamily projects.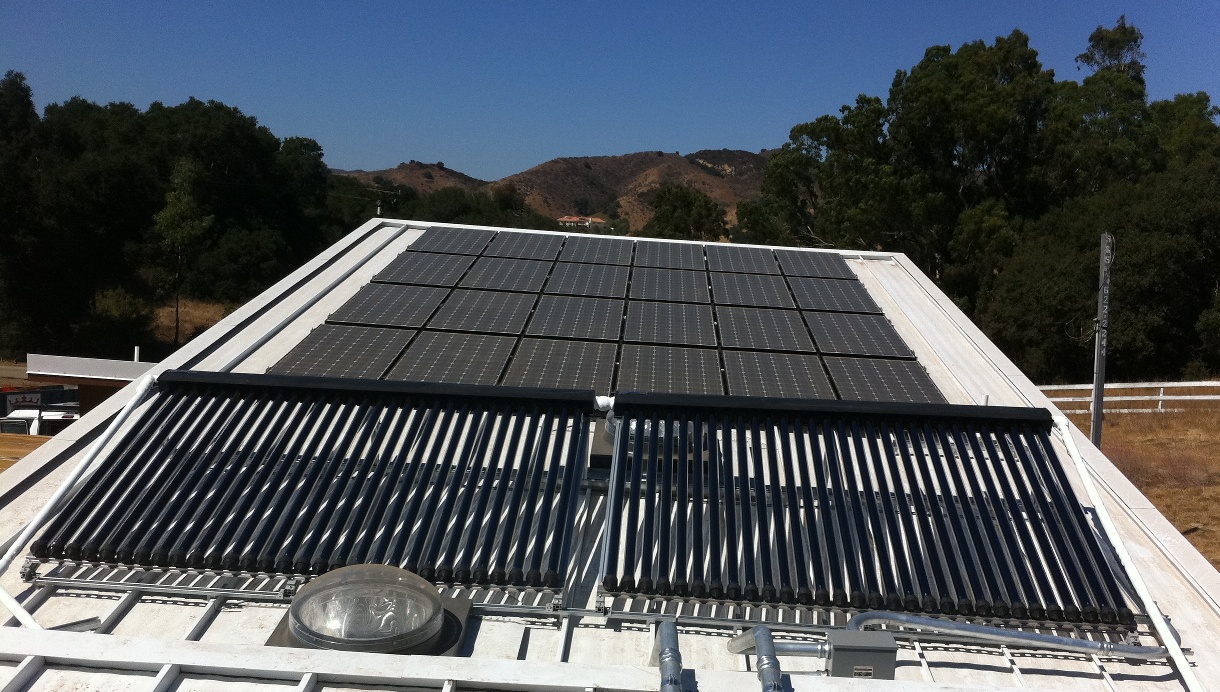 Overview of a Solar Water Heating System
A relatively constant demand for hot water all year round is a good match for solar energy. Almost 100% of the energy demand for DHW (Domestic Hot Water) heating during the summer can be covered by a solar system. Nevertheless, a conventional backup system must still be able to cover the DHW demand independently of solar heating. Long periods of bad weather may occur during which the convenience of hot water still has to be assured.
The solar system consists of several components that were designed and selected to work together.
Solar system components
Collectors
Line sets
Pump station
Storage tank
Controller
Backup heater
Solar collectors contain an absorber that heats up when exposed to sunlight. The absorber again has pipes that are filled with a fluid used transport the solar heat to the tank where it can be stored for later use. When the fluid is warmer than the bottom of the storage tank, the controller will turn on the pump to transport hot fluid from the collectors to the tank and replace it with cold fluid returning from the tank. The collectors, the pump station, and the tank are connected with supply and return piping that is insulated to minimize losses. The system is equipped with over temperature and over pressure devices that prevent unsafe operating conditions. These safety devices are mechanical and work even during a power outage. As the system heats up or cools down, an expansion vessel (DEV) accounts for expansion and contraction of the fluid. When the tank is satisfied and cannot accept any more heat, the system will stop and go into stagnation. The collector temperature will rise quickly causing the water in the fluid to turn to steam and force all fluids out of the collectors. The expansion tank takes in the added volume of the steam. Once the tank can accept heat again and the collectors have cooled to a safe temperature, the steam will liquefy and the system will be ready to collect more solar heat. On days when more DHW is used than could be provided by the solar system, e.g. because guests are staying at the house or during a series of cloudy days with limited sunshine, a backup heater will provide added comfort. It is important that the backup heating system is capable of providing 100% of the demand to ensure comfort is never compromised.
Solar DHW System With Gas Tankless Back-Up